CLASSIC MOTOCROSS IRON: 1971 VAN TECH HARLEY BAJA 100 KIT BIKE
Bill Van Tichelt was a mechanical engineer, and Bill's father was a toolmaker. Bill's passion was karting, and, in 1961, he designed a reed-valve intake manifold for the popular McCulloch kart engine that sold like popcorn at the movies. By 1962, Van Tech had sold over 10,000 manifolds.
Just for fun, in late 1962, Van Tech made a little play bike for a young kart driver they sponsored. Though it was a very basic design (using their own frame, bicycle wheels and a McCulloch MAC7 kart engine), in an informal drag race with a street bike-mounted friend, their machine finished 100 yards ahead. The next step was to build a sturdier chassis and install a dirt bike engine with a gearbox. They chose a Yamaguchi 80cc engine that was imported from Japan by Pabatco. Yes, the same Pabatco that would later import Hodakas.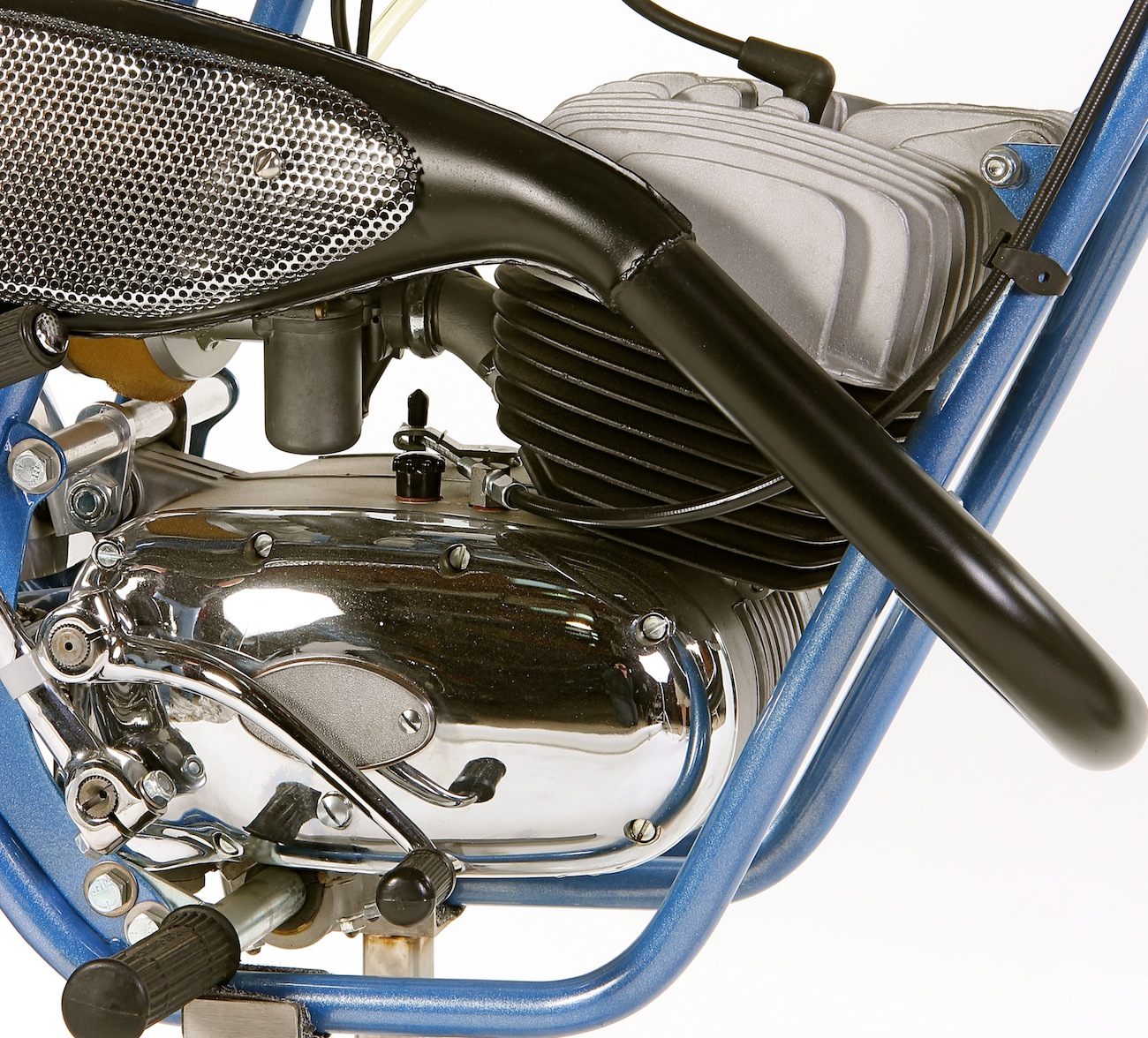 Van Tech's big break came when Grant Industries (Grant Piston Rings) contacted them about a joint venture in motorcycle manufacturing. The Grant Van Tech Kit Program resulted in an assortment of chassis parts that enabled 100cc Honda, Yamaha or Bridgestone owners to build a serious bike very economically. From your donor bike, you could build a Van Tech scrambler, road racer, desert bike or flat-tracker. The Van Tech frame was lighter, stronger and handled better than any other small-bore machines of the day.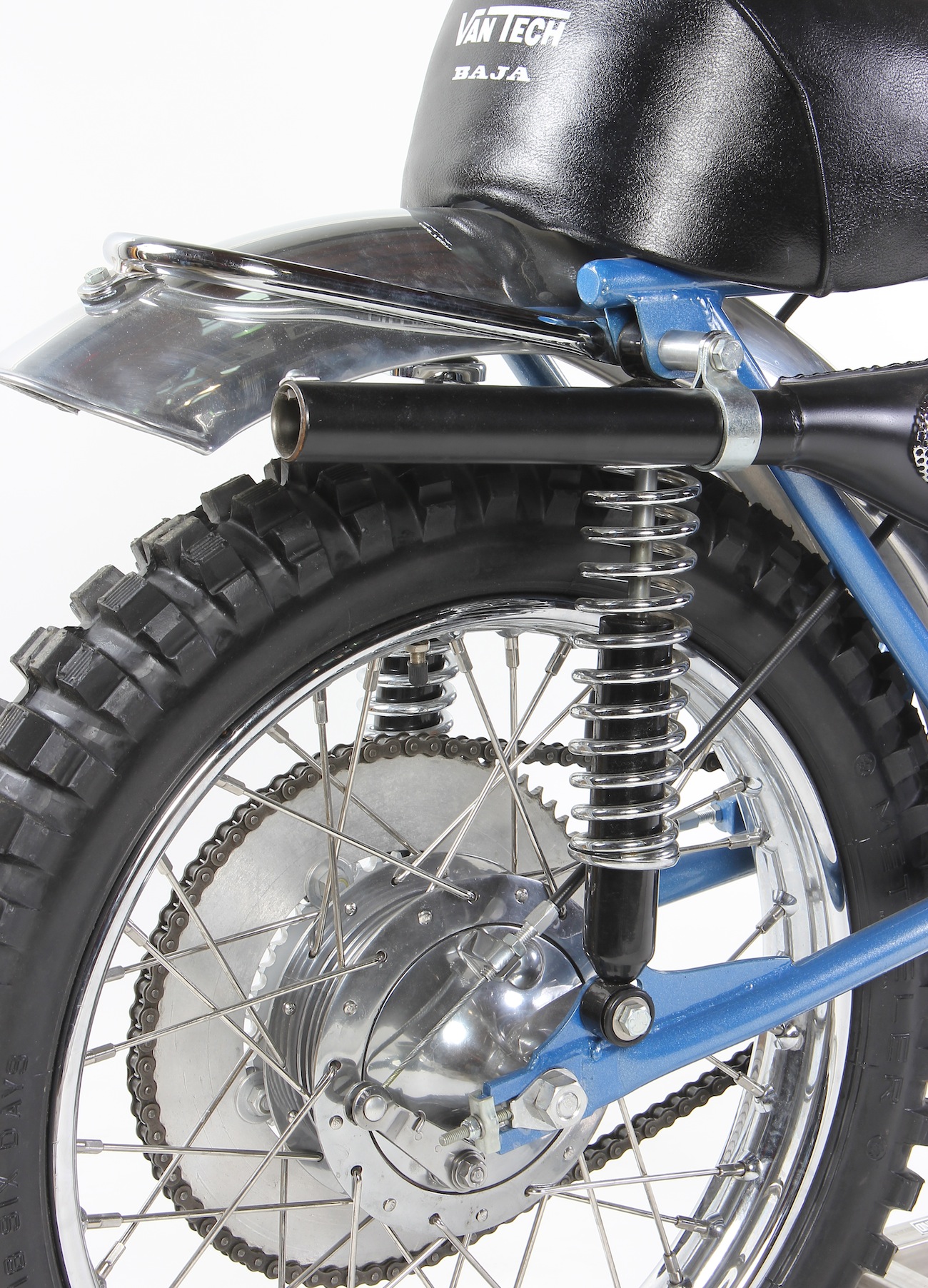 MXA's featured bike is a Van Tech frame with a Harley-Davidson Baja 100cc engine. Harley's two-stroke engine came from Aermacchi in Italy and was equipped with a Hooker Header expansion chamber. All Van Tech frames could be purchased with a sculptured alloy tank and a TT saddle or motocross seat. Everything else — triple clamps, wheels, carb, forks, shocks, brakes and bars came from the stock Harley Baja.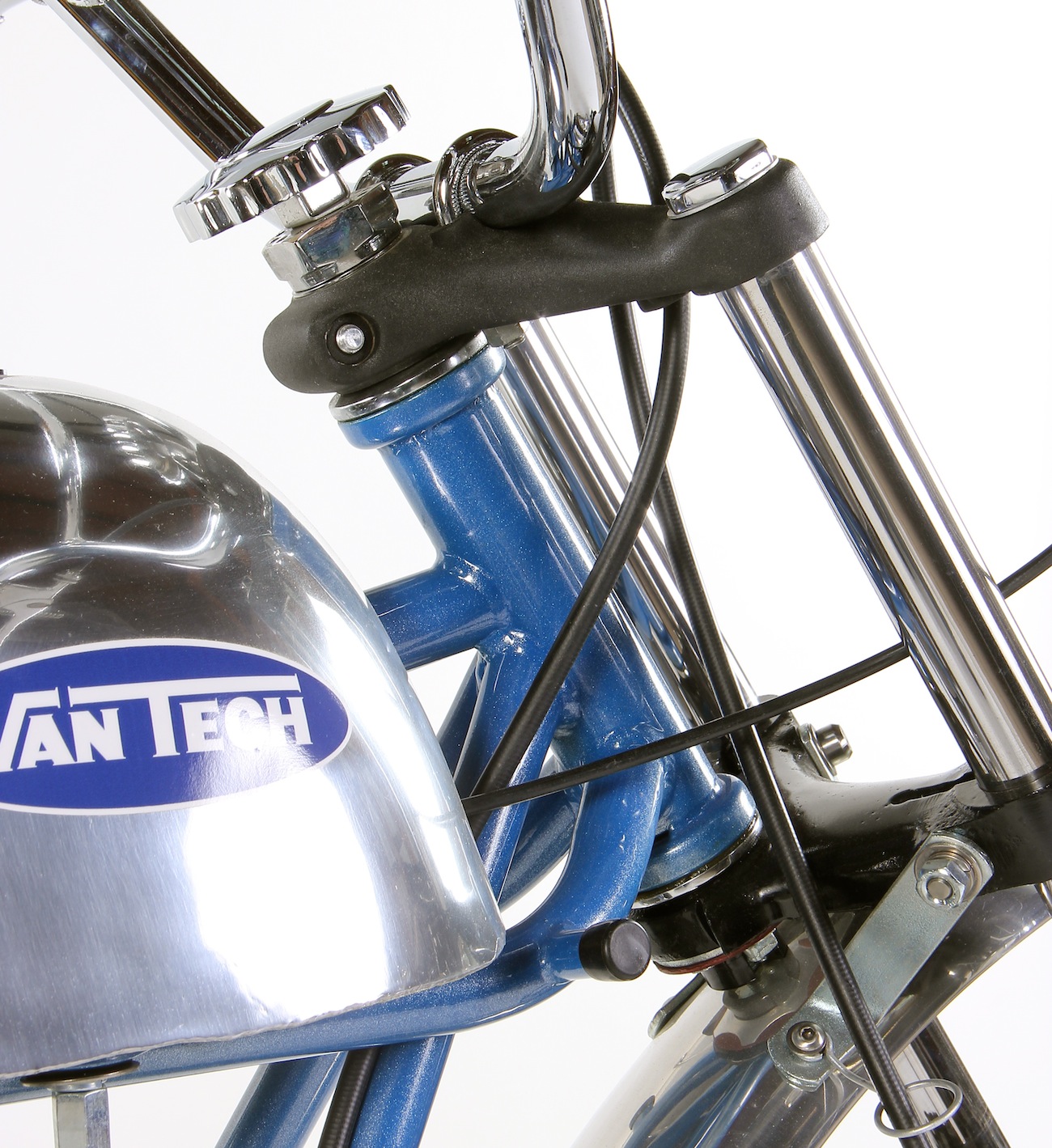 There were Van Tech frame kits for the Honda S-90; Yamaha 60, 80, 100, 100 Twin, 125 and 175; Suzuki 80, 100 and 120; Kawasaki 85, 100 and 120; Bridgestone 90 and 100; Hodaka 90 and 100; and Harley Baja 100. Collector units must have the polished aluminum tank, double-loop frame (painted in 1966 Ford Guardsman Blue), polished-aluminum engine mounts and brake pedal, and the cool TT saddle or Van Tech motocross seat. Van Tech also made a leading-link fork, a real bonus for collectors.
The frame and rear swingarm kit sold for $595 (plus the $695 for a new Harley Baja). The seat, tank, fork adapter and pegs would add another $200 or more to the price. The Early Years of Motocross Museum values our featured Van Tech Harley Baja at $10,000.
For more info on classic bikes go to www.earlyyearsofmx.com