RUMORS, GOSSIP & UNFOUNDED TRUTHS: THE CIRCUS IS COMING TO A TOWN NEAR YOU
• "FIRST RIDE" VIDEO VIEWS BY MEDIA OF THE MOST POPULAR 2022-2023 BIKE VIDEOS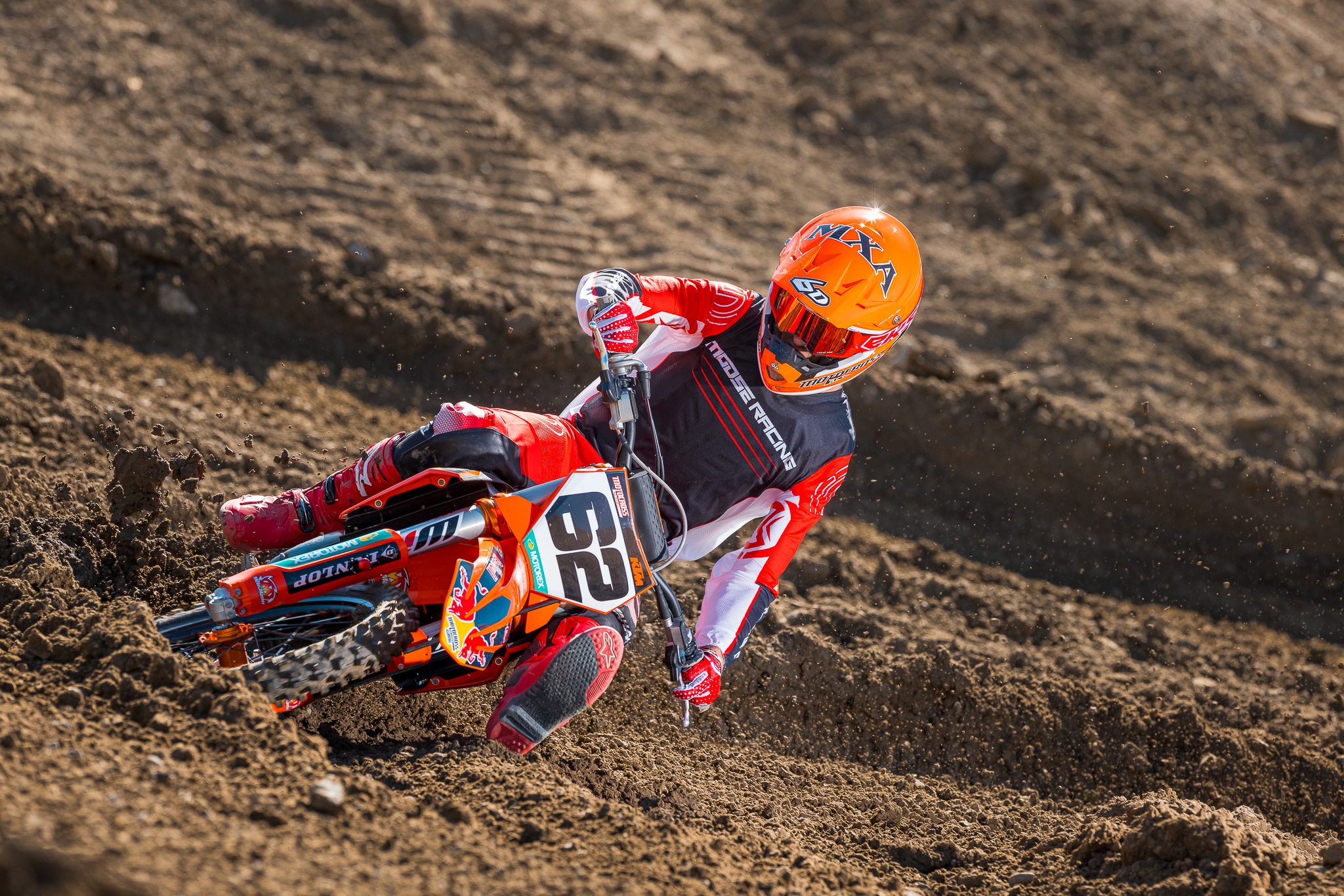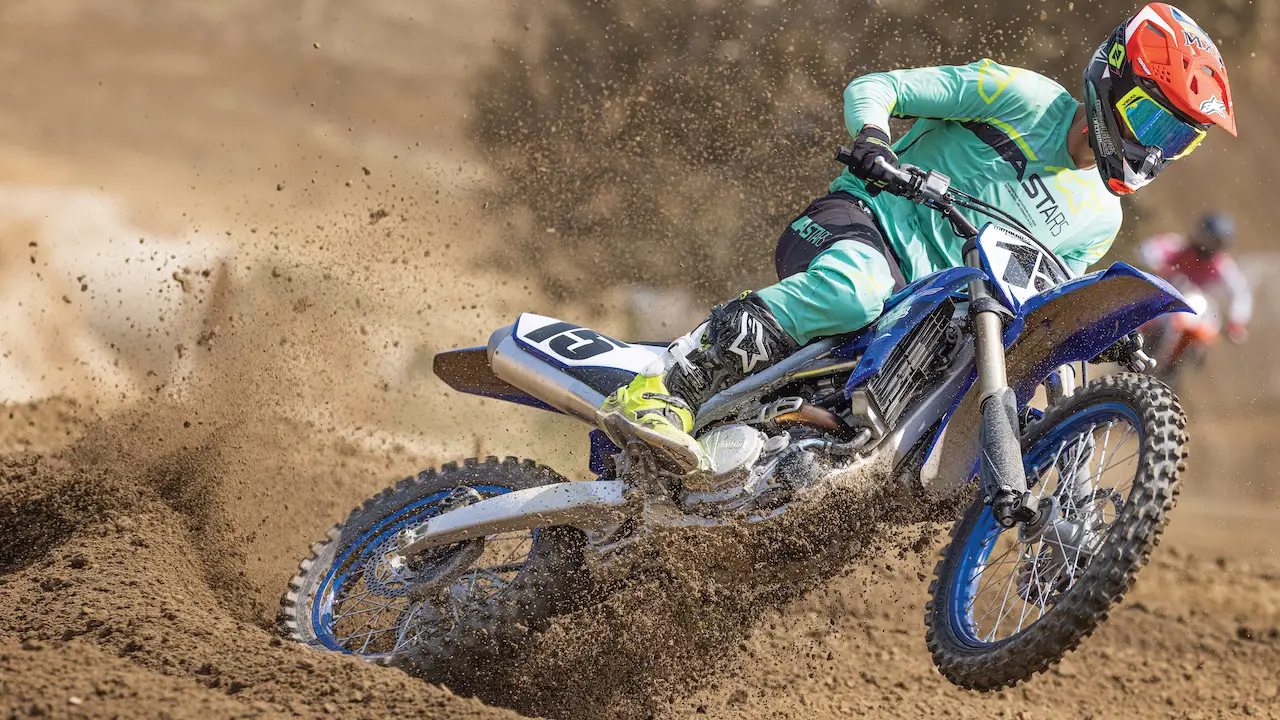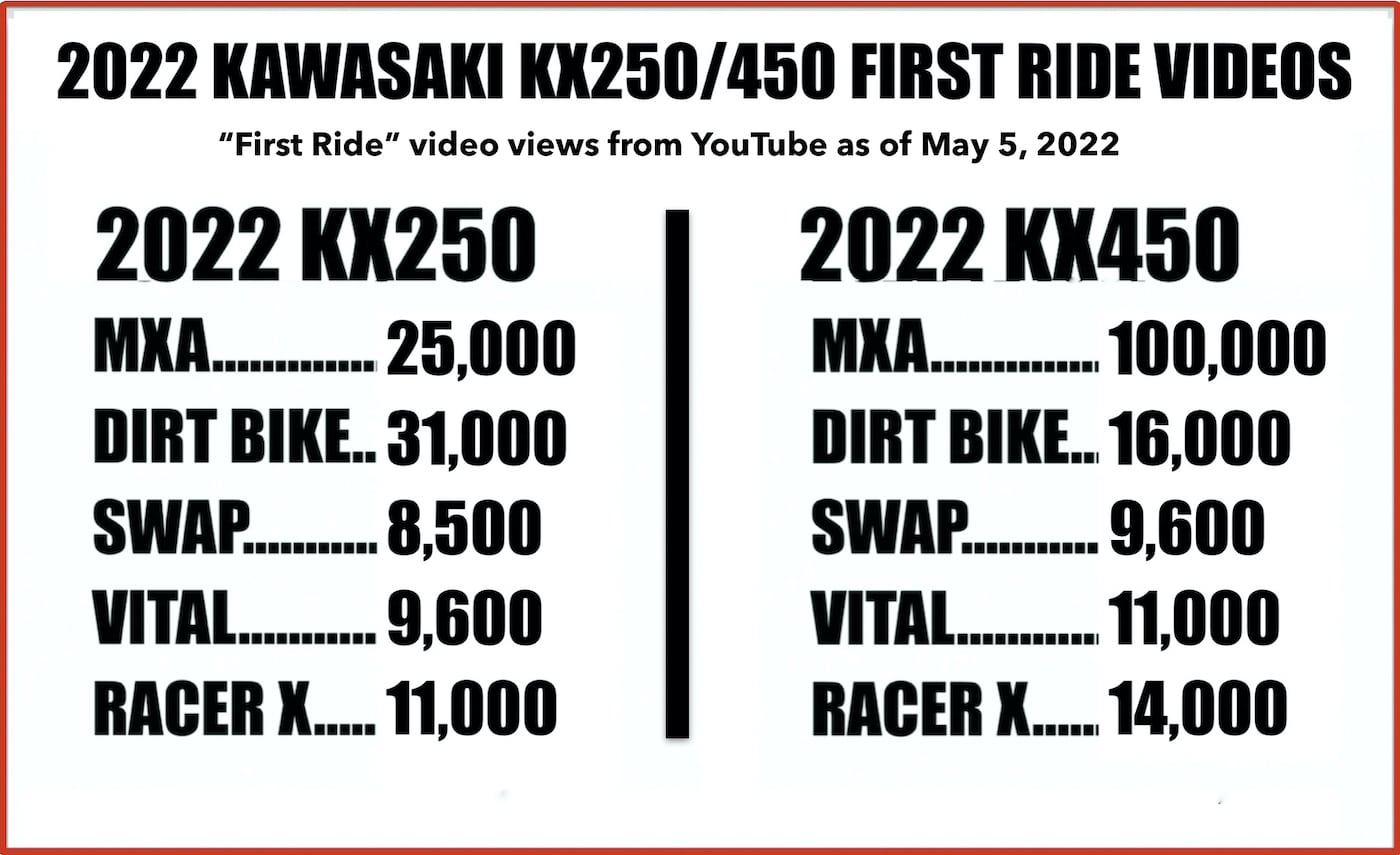 These are YouTube's official number of viewers for MXA, Dirt Bike, SwapMoto, Vital and RacerX videos.
• MXA'S JOSH MOSIMAN TALKS YOU THROUGH EVERY OBSTACLE ON THE PALA AMA NATIONAL TRACK
• BUD RACING KAWASAKI WILL BE THE OFFICIAL KAWASAKI TEAM IN THE WORLD SUPERCROSS CHAMPIONSHIP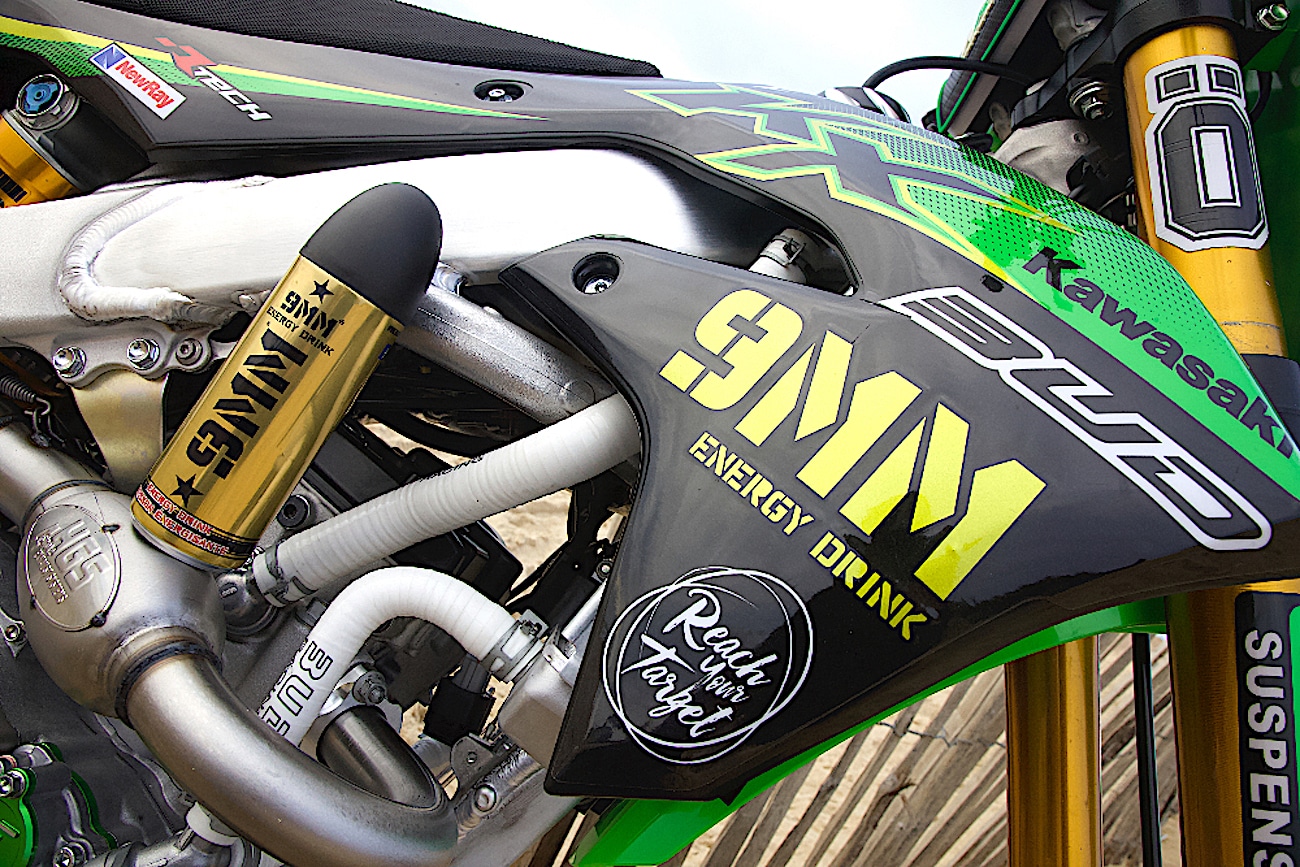 Bud Racing will join three others teams in the ten team pool. The other three are MotoConcepts Honda, Pipes Motorsports Group and GSM Yamaha.
French-run Bud Racing is entering the World Supercross Championship through a five-year partnership with promoter SX Global and the FIM to be the official Kawasaki team. Only ten official teams are being allowed to enter the upstart World Supercross series. The French Bud Racing team has signed on become one of those 10 teams. The World Supercross series currently has four events scheduled from October to November of 2022. This first year will serve as a "test" season to allow the series to establish itself and gain momentum. In 2023 and beyond the World Supercross Championship will run between June and November in direct competition with the AMA 250/450 Nationals and the FIM World MXGP Championship.
SX Global says that there will be no less than 10 events planned around the world in 2023 (with the odd claim that the World Supercross Championship will "take place where no other World Championship has been held before." Like all the teams selected by SX Global, Bud Racing will field two riders in the 250cc Supercross class and two in the 450cc Supercross class. Bud Racing say that it will reveal the identity of their four riders in a couple weeks.
Bud team manager Stéphane Dasse said, "We are really proud and excited to have been selected as the official Kawasaki team for this brand-new championship. It will allow the development of Supercross throughout the world. I have always encouraged my riders to practice Supercross from a very young age. In these conditions, I can only appreciate, support and believe in the development of a World Championship like the one that already exists in motocross. I think this is a real opportunity and we should expect something great from a sporting and media point of view."
• THIS WEEK IN MXA WITH JOSH MOSIMAN: EVERYTHING ABOUT THE PALA NATIONAL FROM A MAN WHO'S RACING IT

• KAWASAKI ELEKTRODE BALANCE BIKE?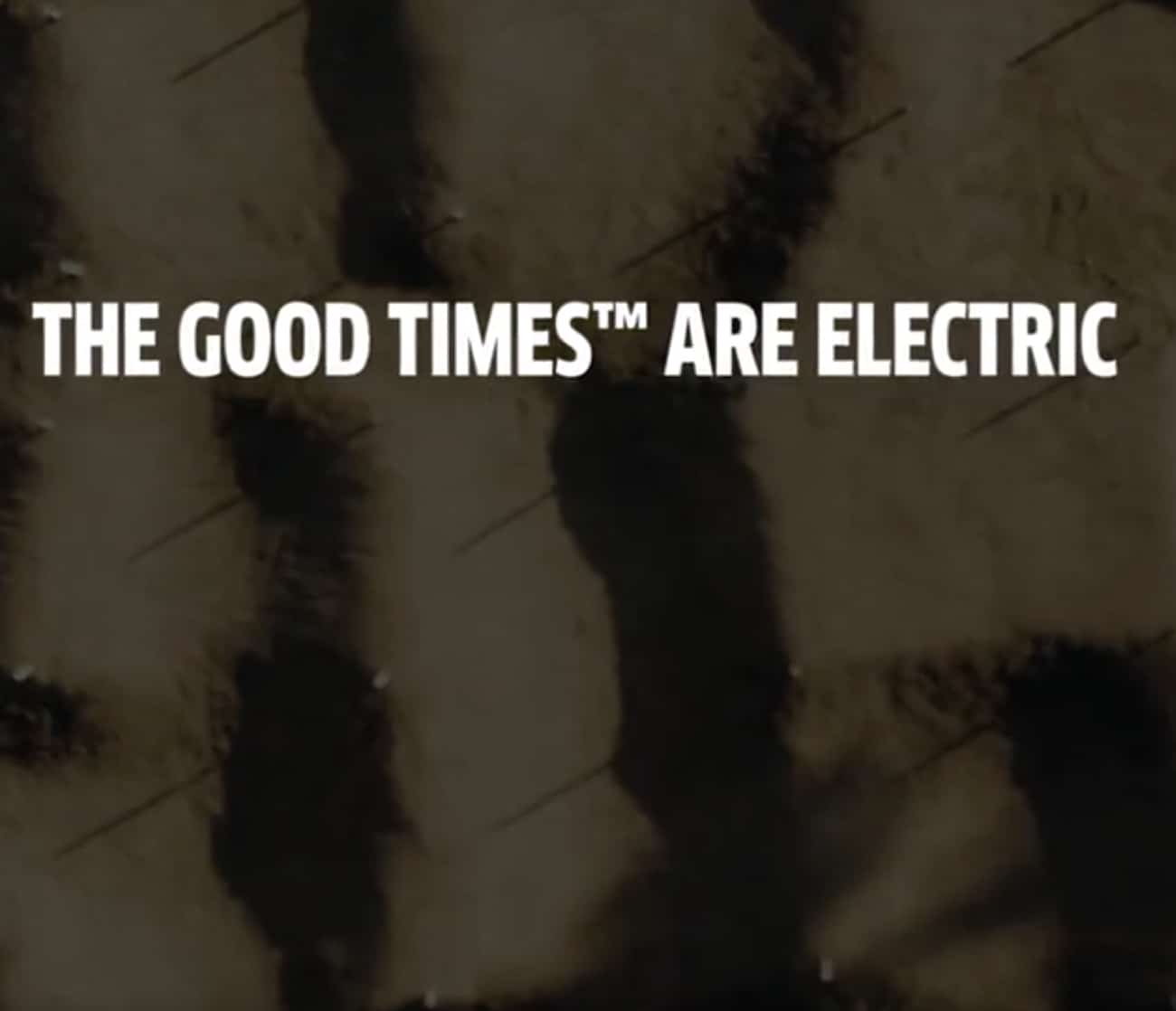 Kawasaki makes no doubt that what they are releasing on June 7 is electric.
Seven month ago Kawasaki president Hiroshi Ito made a major announcement about Kawasaki's move to electric motorcycles by 2035—and even predicted that Kawasaki would release three electric models in 2022. A week ago, on its Instagram page, Kawasaki released a teaser film showing a small kid on what looked like a pump track. Although, no bike was shown, Kawasaki did say that a full release was coming in June 7, 2022. It doesn't take a lot of conjecture to see that Kawasaki is planning on releasing an electric balance bike, like the private-labeled Stacyc models that KTM has been offering for two years. The text on the end of the 15-second video announces that the "The Good Times are Electric." On a side note, Kawasaki has trademarked the name "Elektrode" to use on their electric offerings.
Kawasaki was the first of the Big Four to set a hard date for when they would go electric, but with closer reading, you will noticed that they have added "Hybrid" to the intentions. Hybrid would means electric and Gasoline—which would give motorcycles much great range than pure electric. Stay tuned, not just on June 7, but for future Kawasaki intros.
• WATCH THE PROS TEST THEIR BIKES, BODIES & A DUSTY, JUMPY, PALA RACEWAY TRACK
• MXA STARTED THE 2022 TEST SEASON WITH TWO 450cc YAMAHA'S, BUT WE NOW WE HAVE ZERO!

MXA air-cooled the crank on our 2022 Yamaha YZ450FX. The hole in the cases is just the right size for the rod to fly out of.
It what seemed strange, given that we always claim that Yamaha YZ450F's are the most reliable bikes made, both of our 2022 YZ450F's went out of commission. Our stock YZ450 suffered a major electrical failure, but luckily, the Yamaha test department was at the track and they took the bike back to Yamaha to fix it for us. That was the last time we saw it—and when we asked them about getting it back their answer was convoluted—we must assumed that they couldn't fix it. Now, our 2022 Yamaha YZ450FX, which we used for cross-country races like the Lake Havasu GP and weekly motocross events had the connecting rod snap in half going up Mt. Saint Helen. We were able to diagnose this problem pretty quickly because there was a big hole in the cases and pieces of the rod were in the rubble. Making it even easier to discern the point of failure is that we know of several other riders who's YZ450F engines suffered the same fate.
We wrote in our 2022 Yamaha YZ450 test that, "Thanks to its incredible dependability, the 2022 Yamaha YZ450F offers buyers good value for the money. It is the perfect bike for a guy who doesn't want to spend hard-earned cash post-purchase; Nothing is as reliable as a Yamaha YZ450F. It will last forever." We based that quote on the years before, but it didn't apply this year.
• CLASSIC MXA PHOTOS: FREDDY NOREN GETS A BOOST…OR IS THAT A GOOSE

We know this looks like it was photo-shopped, but Debbi Tamietti shot this photo of Fredrik Noren coming down a hill at Glen Helen. There was an inflatable Geico Gecko on the side of the track and as Freddy and the Gecko lined up, she shot a quick photo. The result was this slightly disturbing image of Freddy and the Gecko. It is truly a classic.
• MXA PRODUCT SPOTLIGHT: MICHELIN STARCROSS 6 TIRES
Michelin Starcross 6 Hard terrain tires.
Michelin's latest motocross tire range is the Michelin Starcross 6, which was developed in association with top professional riders competing at national and international levels. Available in all popular sizes covering 100 percent of the adult motocross market, the Michelin Starcross 6 range will be comprised five different versions to suit all types of track conditions and rider preferences: Medium/Soft, Medium/Hard, Hard, Sand, and Mud (rear only).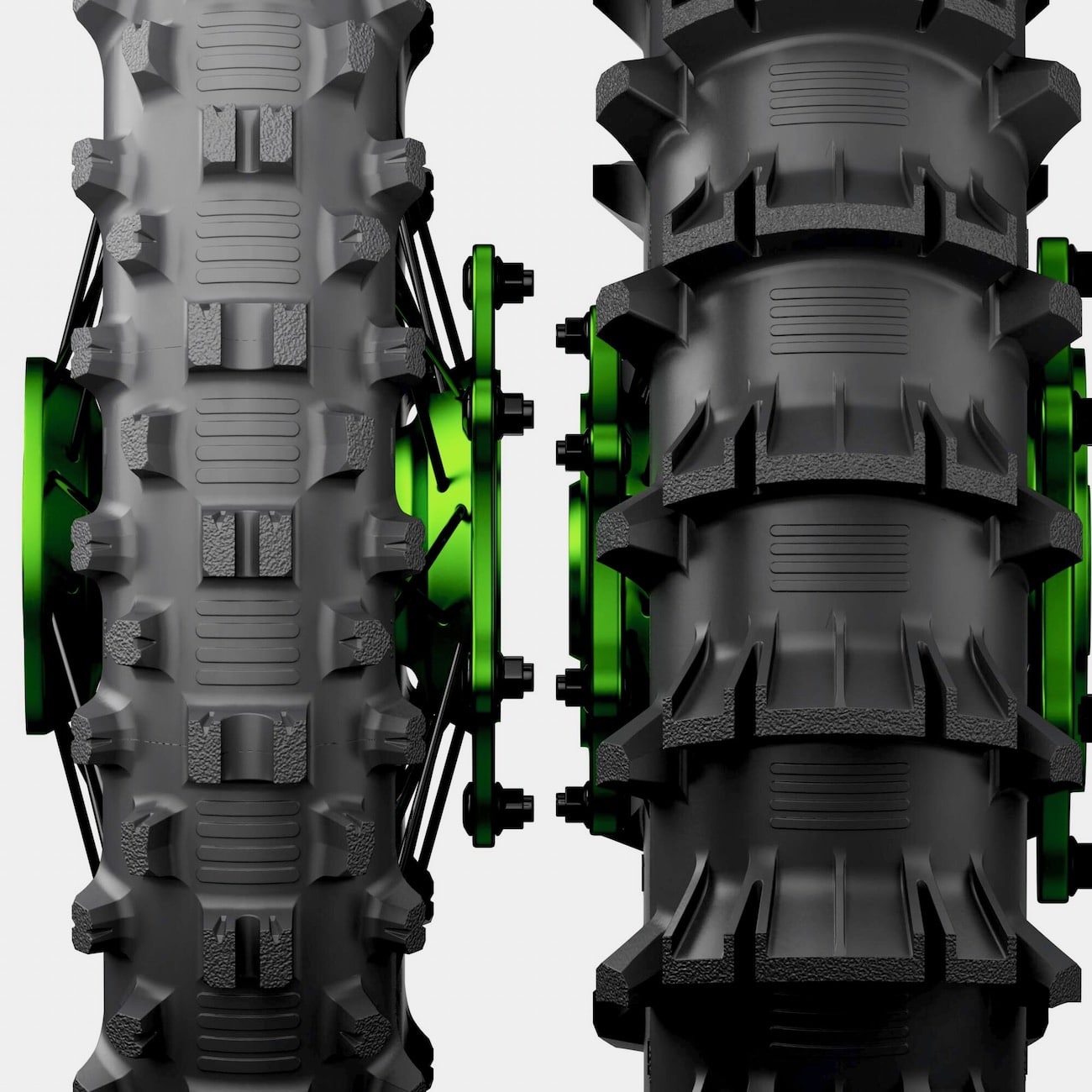 Michelin Starcross 6 Sand/Soft terrain tires.
Compared to its predecessor, the Michelin Starcross 5, the new Michelin Starcross 6 uses technologies developed in Michelin's R&D centers and was fine-tuned on racetracks around the world to offer 16 percent more traction and 19 percent better durability. These new technolgies, including Michelin's Silica Technology, mean that riders can push their bikes to higher performance levels, while at the same time benefitting from longer-lasting tire performance.
Michelin Starcross 6 itermediate terrain tires.
The retail price varies from model to model, but the front tires range from $148 to $162, while rear tires run from $148 to $169. For more info Click Here
• 2022 AMA ENDUROCROSS SCHEDULE
The AMA EnduroCross series announced that its 2022 six-race series will begin with Round 1 on September 24 in Redmond, Oregon, at the First Interstate Bank Center­­–a new location for the series, and a return to the Pacific Northwest. The second round of the series will take place on October 1 at the National Western Event Center in Denver, Colorado, before heading to Salt Lake City, Utah, for Round 3 and Prescott Valley, Arizona, for Round 4. The series then heads to Boise, Idaho before the final round in Reno, Nevada, on November 19.
"I'm excited to see the series continue to grow with focused efforts on what our sport's community values most, we're making the changes we believe are needed to elevate EnduroCross to the next level." said Adam Hammock, EnduroCross Operations Manager. The 2022 AMA EnduroCross Championship will be live streamed via RydeTV, a sports streaming network. It will then be released at a later date on network television. Further details will be announced regarding the live stream on RydeTV as we get closer to the series kickoff. For more info got www.endurocross.com
2022 AMA ENDUROCROSS SERIES SCHEDULE
Sept. 24…Redmond, Oregon
Oct. 1…Denver, Colorado
Oct. 15…Salt Lake City, Utah
Oct. 22…Prescott Valley, Arizona
Nov. 5…Boise Idaho
Nov. 19…Reno, Nevada
• 2022 AMA NATIONAL CHAMPIONSHIP TV SCHEDULE: IS IT THE BEST OR THE WORST EVER?

It depends whether you subscribe to MAV-TV. Or, if you're okay with just one moto shown on the three NBC shows. No matter, this is it.
• MXA FIRST RIDE: 2023 KTM 450SXF—SO NEW YOU MAY NEED TO READ THE MANUAL
WHO'S WHO IN THE MXGP ZOO? THE TOP TEN AFTER 8 OF 20 RACES
Calvin Vlaanderren (10) was the surprise 450 Grand Prix winner two weeks ago in Sardinia. It moved him into the top ten in points. This weekend, they will be at the Spanish GP for round nine.

2022 450 WORLD CHAMPIONSHIP POINTS STANDINGS
(After 8 of 20 rounds)
1. Tim Gajser (Hon)…367
2. Maxime Renaux (Yam)…288
3. Jeremy Seewer (Yam)…264
4. Jorge Prado (Gas)…260
5. Glenn Coldenhoff (Yam)…234
6. Ruben Fernandez (Hon)…213
7. Brian Bogers (Hus)…205
8. Jeremy Van Horebeeck (Bet)…189
9. Calvin Vlaanderren (Yam)…178
10. Pauls Jonass Hus)…172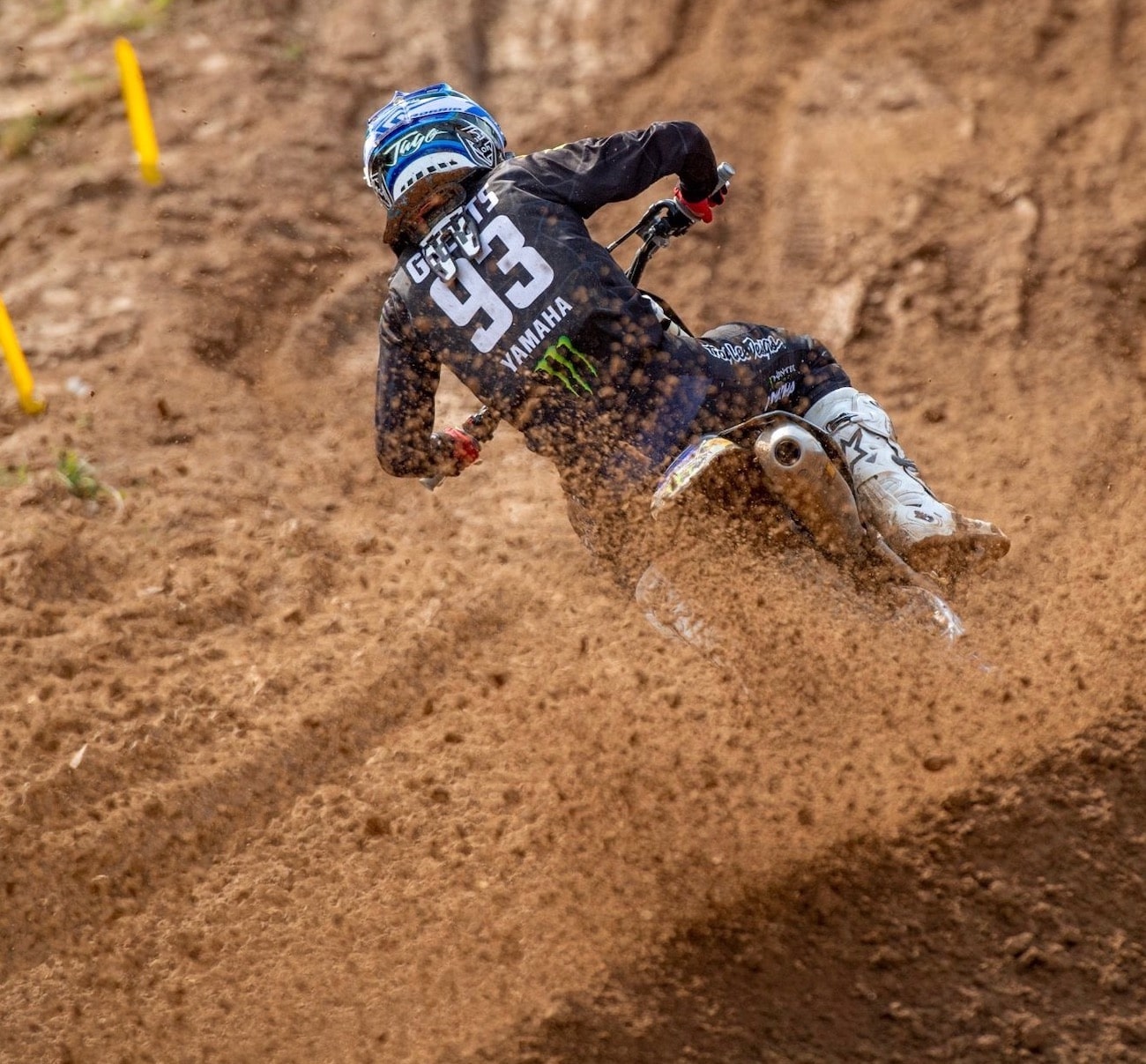 Jago Geerts heads to Spain with a 6-point lead over KTM's Tom Vialle. Vialle and Gerts have traded the points leaders red plate back and forth and on one weekend shared it.

2022 250 WORLD CHAMPIONSHIP POINTS STANDINGS
(After 8 of 20 rounds)
1. Jago Geerts (Yam)…338
2. Tom Vialle (KTM)…332
3. Simon Laengenfelder (Gas)…245
4. Mikkel Haarup (Kaw)…239
5. Kevin Horgmo (Kaw)..233
6. Kay de Wolf (Hus…211
7. Andrea Adamo (Gas)…198
8. Isak Gifting (Gas)…193
9. Stephen Rubini (Hon)…175
10. Mattia Guadagnini (Gas)…172
• MXA FIRST RIDE VIDEO: 2023 KTM 300SX—ALL-NEW, ELECTRIC START, FUEL-INJECTED TWO-STROKE
• MXA AD OF THE WEEK: 1979 SUZUKI RM60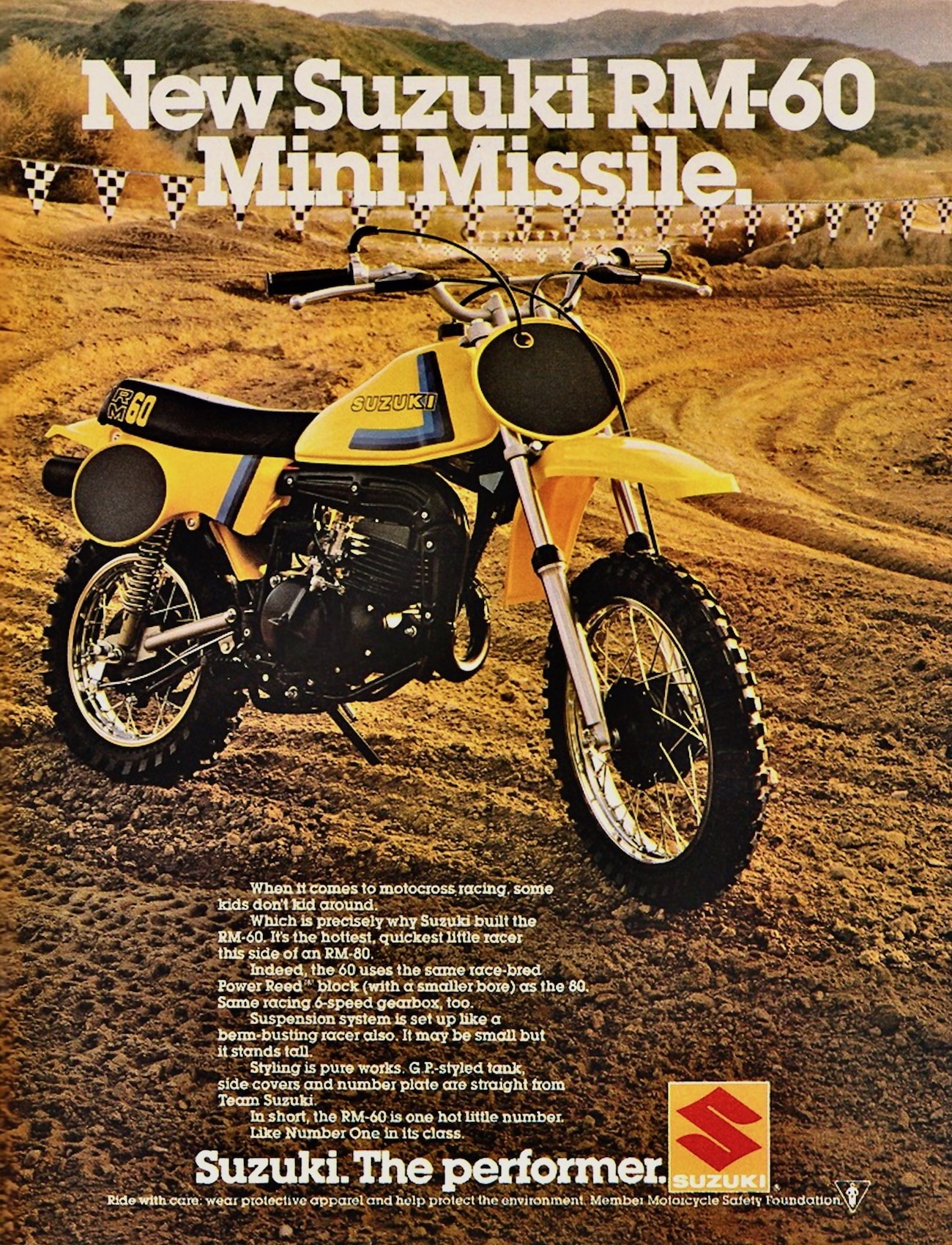 In 1979 Suzuki was filling out their complete model line-up with the addition of the air-cooled, six-speed RM60. It was unique because of its boat-tail fenders. It was a not a big success during it's five-year run. Eventually, Suzuki replaced it with a yellow rebadged Kawasaki KX65 in 2003.
• MXA PRODUCT SPOTLIGHT: NIHILO BILLET ENGINE WORK ENGINE STAND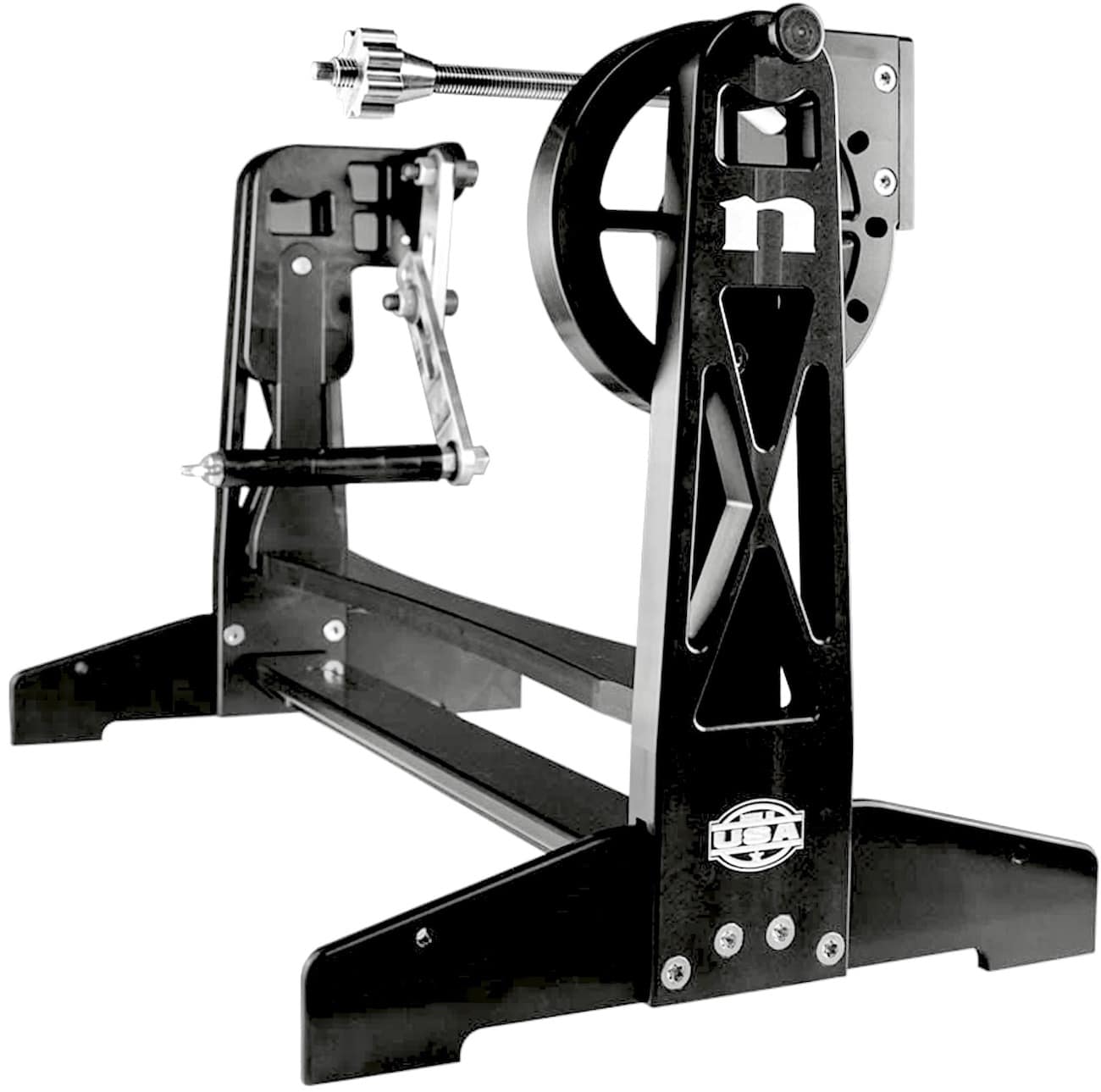 Nihilo Concepts Engine Work Stand.
Nihilo Concepts has totally redesigned their very popular Engine Work Stand and constructed it out of CNC-machined billet aluminum with all stainless steel hardware. The stand accepts almost every dirt bike engine from 50cc to 650cc. The movement is smooth, precise and strong enough to last a lifetime.
Side view of the black anodized billet aluminum engine stand.
The new black anodized stand is able to tilt 360 degrees, and lock at any angle, to allow easy assembly of transmissions and other tricky parts when rebuilding your engine. Once you have worked with this stand you will never go back to the old way. The retail price is $425.99 at www.nihiloconcepts.com
• 8TH ANNUAL KURT CASELLI FOUNDATION AT THE DOFFO WINERY ON SATURDAY, JUNE 11

For more info go to www.kurtcaselli.com
• MXA VIDEO: 2022-1/2 KTM 450SXF FACTORY EDITION VIDEO TEST
• THE JUNE 2022 ISSUE OF MXA IS OUT! IT IS THE BEST DEAL IN THE SPORT!
If you don't subscribe to MXA, you are missing a whole different world of motocross news, facts, tests and photos. We cover the full spectrum of the sport—from four-stroke tests, two-stroke tests, retro tests, race coverage, technology and product tests.
The June 2022 issues has full tests on the 2022-1/2 KTM 450SXF Factory Edition, 2022 Kawasaki KX450 SR Special Racer, 2022 Honda CRF450WE Works Edition, 2022 GasGas MC 250 two-stroke, Pasha's KTM 270 Big-bore, the first look at the the 2023 GasGas motocross models and what it's like to race a Johnny Campell Racing (JCR) Honda CRF450RX off-road bike.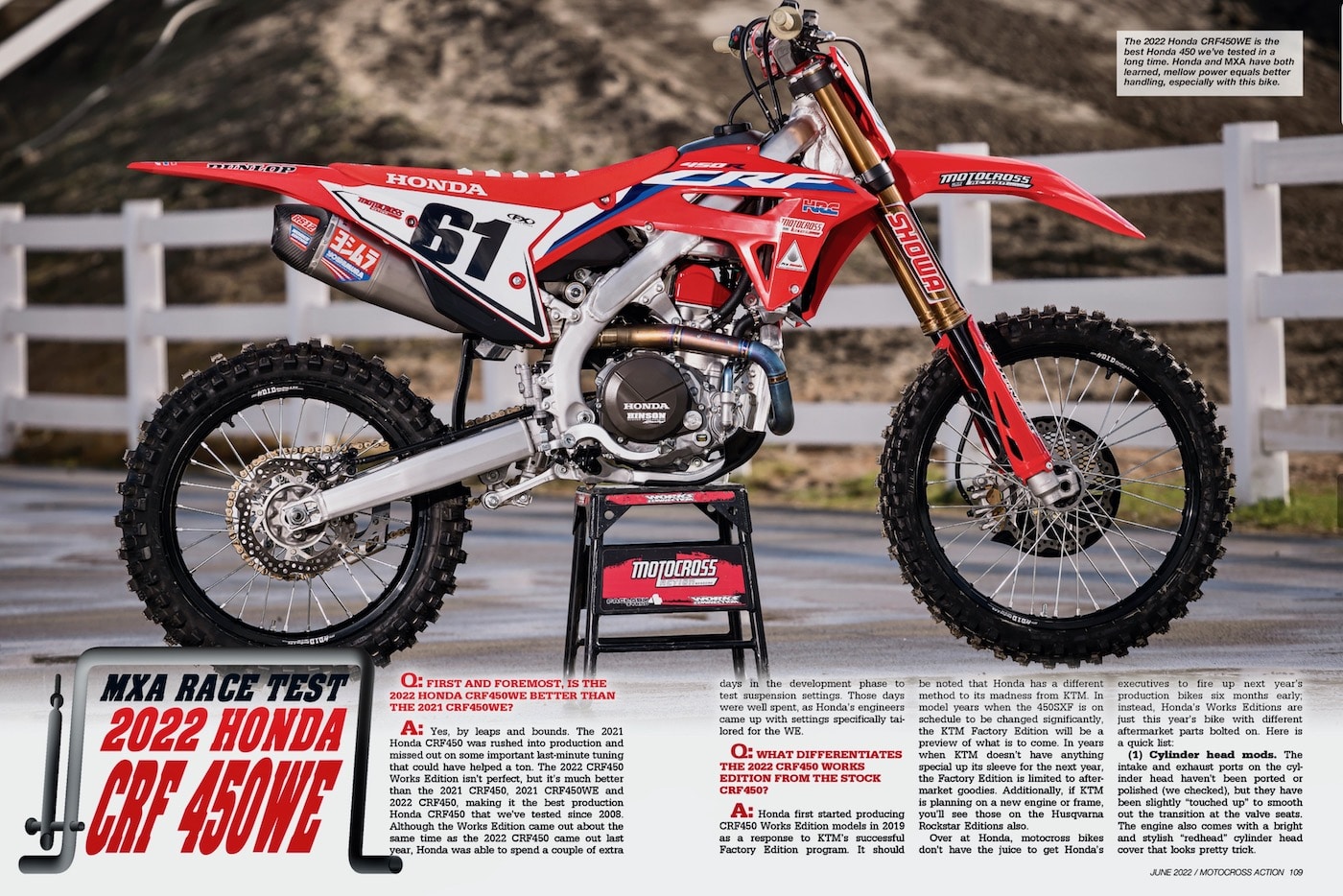 If that's not enough, go with us to Italy where we tested Stefan Everts' works 2003 YZ450FM and YZ250FM. And, if all that doesn't entice you to subscribe to Motocross Action, we will also give you a $25 credit from Rocky MountainATV/MC  that will more than cover the cost of your subscription. To subscribe call (800) 767-0345 or Click Here
• MXA VIDEO: 2022-1/2 HUSQVARNA FC250 ROCKSTAR EDITION VIDEO TEST
• FREE DIRT BIKE! FILL OUT MXA'S SURVEY FOR A CHANCE TO WIN THIS SSR BIKE
This is your chance to win this SSR SR140TR. It is loaded with premium components including disc brakes, upside-down forks, an adjustable shock and more. The MSRP of this bike is over $2000. But you can win it for free! All you have to do to be entered in the drawing is fill out the MXA Reader Survey.
Click here to take MXA's survey. 
• MXA VIDEO: 2022-1/2 KTM 250SXF FACTORY EDITION VIDEO TEST
• THE FRIENDS OF STEVE McQUEEN CAR & MOTORCYCLE SHOW ON SUNDAY, JUNE 5
There is a 50th Anniversary "On Any Sunday" dinner on Saturday, June 4, and the Steve McQueen Car & Motorcycle Show on Sunday, June 5. All proceeds from these events will go to benefit the "Boys Republic," a private, nonprofit, nonsectarian school and treatment community for troubled youngsters in Chino, California, where Steve McQueen spent time in his youth. For more info on the Steve McQueen Rally, "On Any Sunday" dinner or Steve McQueen Car & Motorcycle show got to www.stevemcqueencarshow.com
• MXA PRODUCT SPOTLIGHT: PRO CIRCUIT HONDA CRF110F TOP CLAMP & BAR MOUNT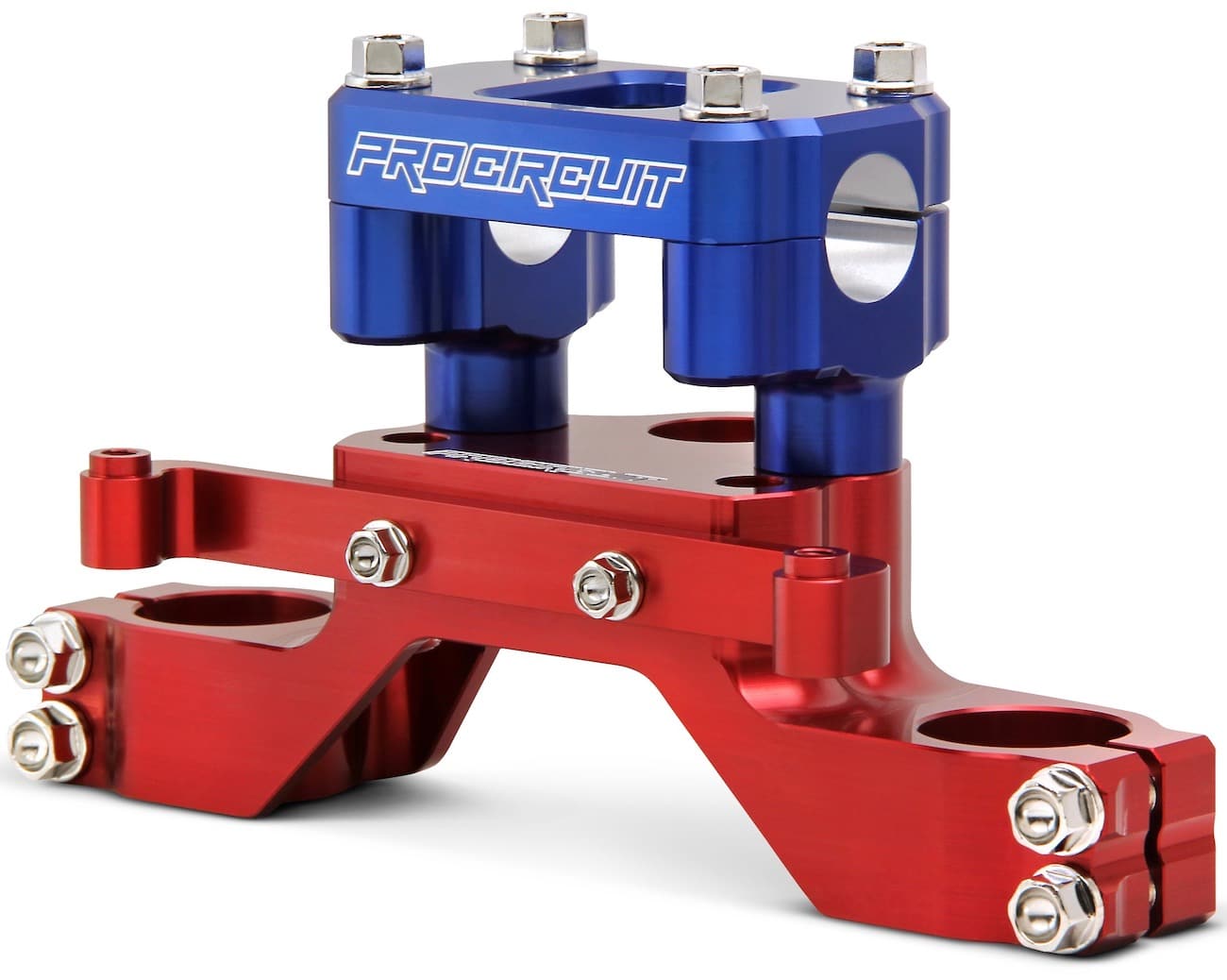 Pro Circuit has a cool part for 2013 to 2022 Honda CRF110F models. Designed to suit the taller rider, the Pro Circuit top clamp and bar mount helps create more legroom by raising the handlebars. It's the perfect solution to prevent knees from smacking the bars, and it will also make your CRF110F's front end longer. The clamp has full adjustability with different bar mount configurations, so you are able to personalize fitment as well. The clamp and bar mount are CNC-machined out of aluminum and then anodized red and blue for a factory look. These clamps are perfect for any mini moto rider looking to trick out their CRF110F. The retail price is $327.95 at www.procircuit.com.
• 2022 GREAT PLAINS VINTAGE MOTOCROSS SERIES: NEXT RACE JUNE 5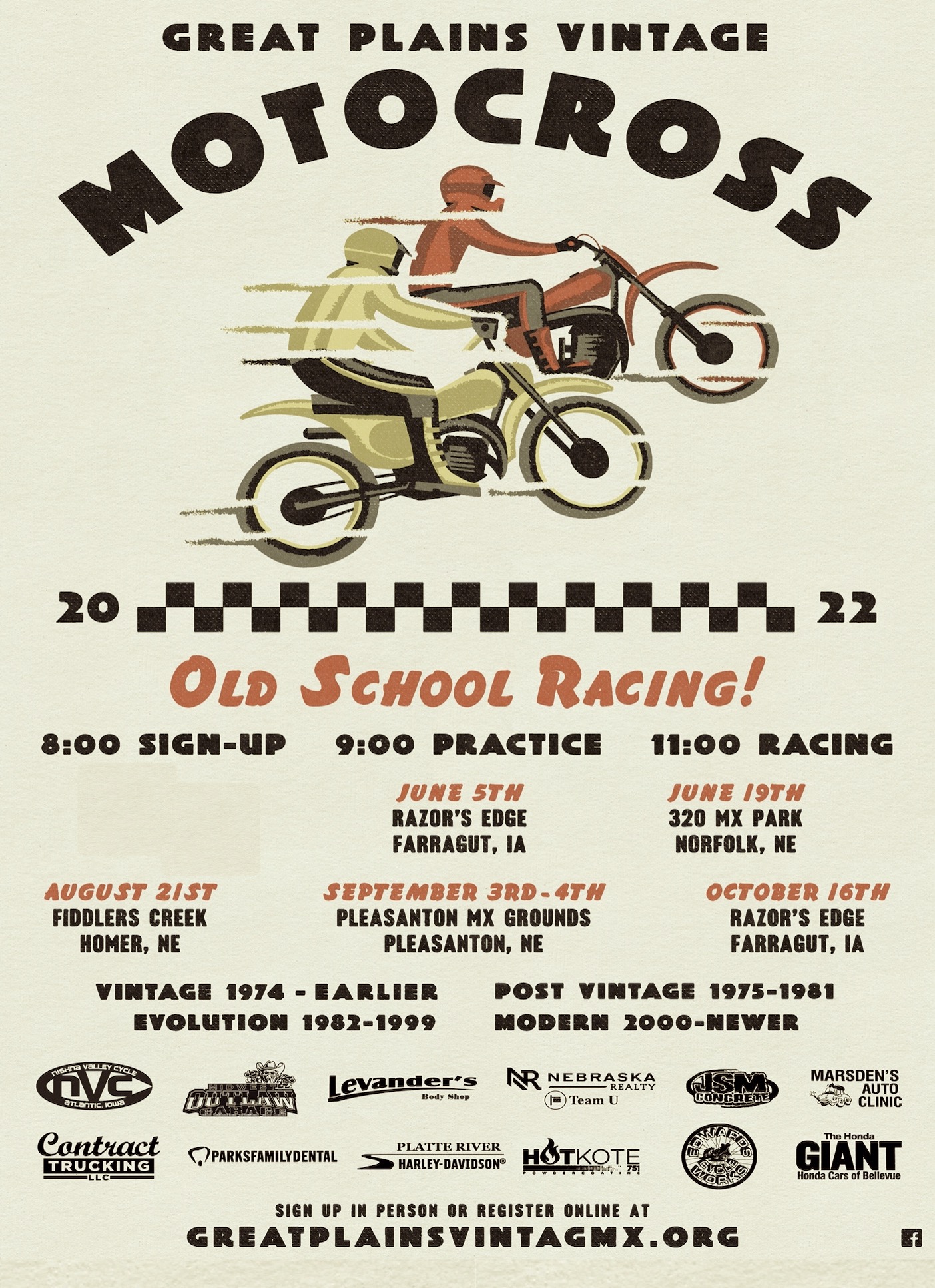 For more info go to www.greatplainsvintagemx.org
• HOW SMART DO YOU HAVE TO BE TO SUBSCRIBE TO MXA? YOU SUBSCRIBE AND GET A $25 ROCKY MOUNTAIN GIFT CREDIT—SEEMS SIMPLE

You can't afford not to subscribe, because when you order a subscription, Rocky Mountain ATV/MC sends you a $25 gift credit to use on anything you want from their massive selection. Plus, subscribers to MXA can also choose to get the digital mag on their iPhone, iPad, Kindle or Android by going to the Apple Store, Amazon or Google Play or in a digital version. Even better, you can subscribe to Motocross Action and get the awesome print edition delivered to your house by a uniformed employee of the U.S. Government. Do we have to mention the $25 Rocky Mountain ATV/MC gift card again? You can't lose on this deal? Call (800) 767-0345 or Click Here
• 2022 AMA 250/450 NATIONAL MOTOCROSS CHAMPIONSHIP STARTS THIS  SATURDAY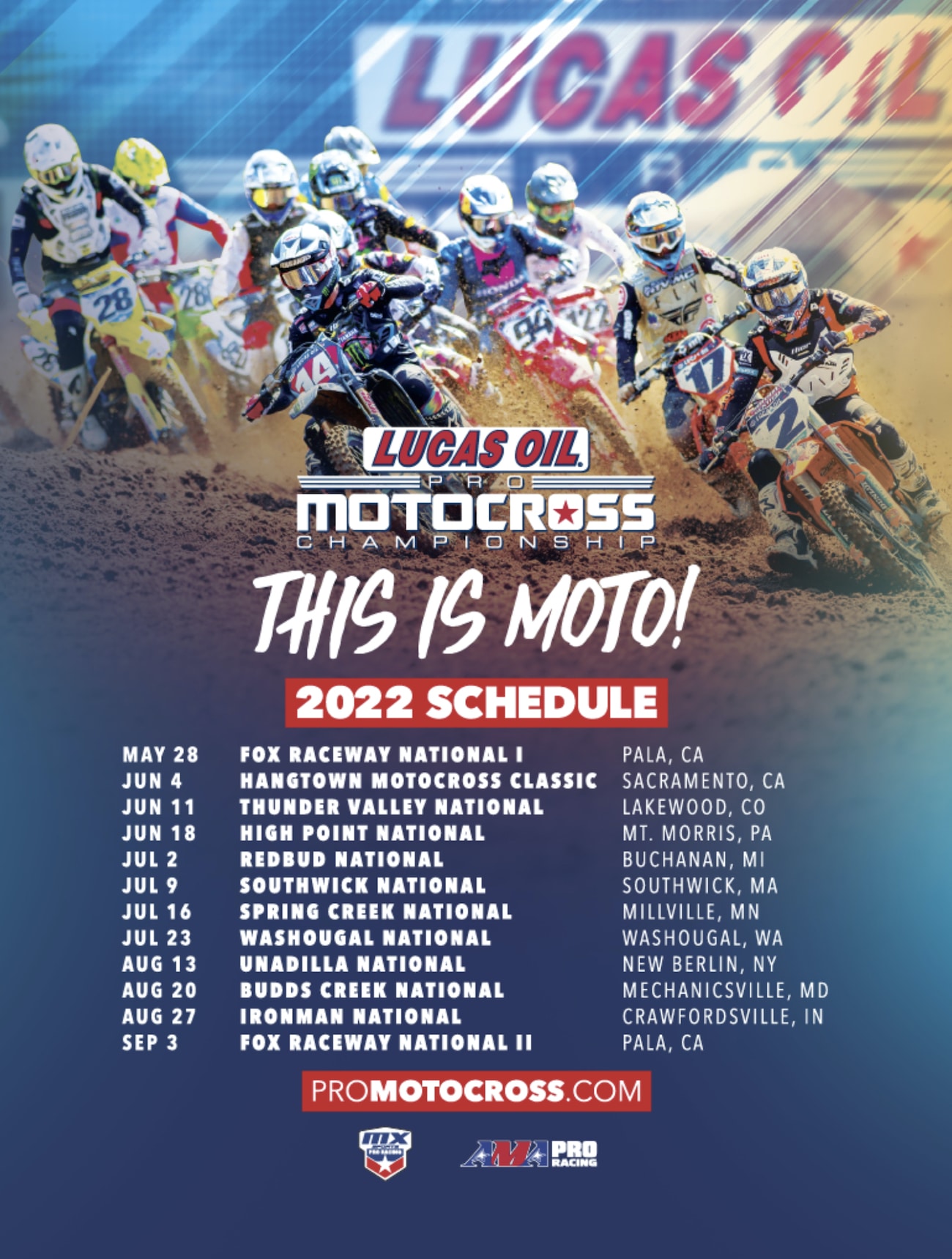 • GRAND PRIX SEASON SHORTENED FROM 20 TO 19 ROUNDS AS JAKARTA DROPS OUT

The FIM World Motocross Championship promoters "regret to inform that the MXGP of Jakarta that was set to host the 13th round of the FIM Motocross World Championship on the 2nd and 3rd of July has been canceled. Despite the best efforts by the local organizer, it has not been possible to secure the proper running of the event for this year. The FIM looks forward to returning to Jakarta for the 2023 FIM Motocross World Championship," but for now the focus is on the other MXGP of Indonesia which will take place in Samota-Sumbawa on the June 26. Plus, if you haven't noticed, Oman will host the final MXGP of the year on September 4.
• TENTATIVE 2022 RACE SCHEDULES
The World Vet returns on November 3-6, 2022. The most thrilling and chilling section of Glen Helen is the 70 mph charge to the steeply banked 180-degree first turn. 
2022 AMA NATIONAL MOTOCROSS CHAMPIONSHIP
May 28…Pala, CA
June 4…Hangtown, CA
June 11…Thunder Valley, CO
June 18…Mt. Morris, PA
July 3…Red Bud, MI
July 9…Southwick, MA
July 16….Millville, MN
July 23….Washougal, WA
Aug. 13…Unadilla, NY
Aug. 20…Budds Creek, MD
Aug. 27…Crawfordsville, IN
Sept. 3…Pala, CA
2022 FIM GRAND PRIX CHAMPIONSHIP (TENTATIVE)
Feb. 27…Matterley Basin, England
Mar. 6…Mantova, Italy
Mar. 20…Villa La Angostura, Argentina
April 3…Agueda, Portugal
April 10…Trentino, Italy
Apr. 24…Kegums, Latvia
May 1…Orlyonok, Russia (CANCELED)
May 8…Maggiora, Italy
May 15…Rio Sardo, Sardinia
May 29…Intu Xanadu, Spain
June 5…Ernee, France
June 12…Teutschenthal, Germany
June 26…Samota-Sumbawa, Indonesia
July 3… Jakarta, Indonesia (CANCELED)
July 17…Locket, Czech Republic
July 24…Lommel, Belgium
Aug. 7…Uddevalla, Sweden
Aug. 14…KymiRing, Finland
Aug 21…St. Jean d' Angely, France
Sept. 4…Afyonkarahisar, Turkey
Sept. 11…Oman
2022 AMA ENDUROCROSS SERIES SCHEDULE
Sept. 24…Redmond, Oregon
Oct. 1…Denver, Colorado
Oct. 15…Salt Lake City, Utah
Oct. 22…Prescott Valley, Arizona
Nov. 5…Boise Idaho
Nov. 19…Reno, Nevada
2022 AMA SUPERCROSS CHAMPIONSHIP
Jan. 8…Anaheim, CA
Jan. 15…Oakland, CA
Jan. 22…San Diego, CA
Jan. 29…Anaheim, CA
Feb. 5…Glendale, AZ
Feb. 12…Anaheim, CA
Feb. 19… Minneapolis, MN
Feb. 26…Arlington, TX
Mar. 5…Daytona Beach, FL
Mar. 12…Detroit, MI
Mar. 19…Indianapolis, IN
Mar. 26…Seattle, WA
Apr. 9…St. Louis, MO
Apr. 16…Atlanta, GA
Apr. 23…Foxborough, MA
Apr. 30…Denver, CO
May 7…Salt Lake City, UT
2022 KICKER ARENACROSS SERIES
Jan. 7-8…Loveland, CO
Jan. 15…Amarillo, TX
Jan. 21-22…Oklahoma City, OK
Jan. 29…Greensboro, NC
Feb. 4-5…Reno, NV
Feb. 11-12…Denver, CO
2022 WORLD SIDECAR MOTOCROSS CHAMPIONSHIP
Apr. 24… Holland
May 22…Czech Republic
June 12…Holland
June 26…Ukraine
July 3…Estonia
July 10…TBA
July 23…No. Ireland
July 31…Germany
Aug. 7…TBA
Aug. 28…Czech Republic
Sept. 4…Slovenia
Sept.18…Germany
2022 SATURDAY AT THE GLEN RACE SCHEDULE
Apr. 2…Spring Series #1
Apr. 23…Spring Series #2
Apr. 30…Spring Series #3
May 7…Spring Series #4
May 14…Spring Series #5 (National Track)
June 11…Summer Series #1
June 25…Summer Series #2
July 9…Summer Series #3
July 30…Summer Series #4
Aug. 13…Summer Series #4 (National Track)
Sept. 10…Fall Series #1
Sept. 17…Fall Series #2
Oct. 1…Fall Series #3 (National Track)
Oct. 15…Fall Series #4
Oct. 22…Fall Series #5
Nov.r 12..Winter Series #1
Nov. 19…Winter Series #2
Dec. 3…Winter Series #3
Dec. 10…Winter Series #4 (National Track)
2022 WORCS OFF-ROAD SCHEDULE
Jan. 21-23…Primm, NV
Feb. 18-20…Glen Helen, CA
Mar. 11-13…Lake Havasu City, AZ
Apr. 8-10…Taft, CA
Apr. 29-May 1…Las Vegas, NV
May 27-29…Cedar City, UT
Sept. 16-18…Preston, ID
Oct. 14-16…Mesquite, NV
Nov 4-6…Primm, NV
2022 CANADIAN TRIPLE CROWN SERIES
June 5…Kamloops, BC
June 12…Drumheller, AB
June 19…Pilot Mound, MB
July 3…Walton, ON
July 10…Courtland, ON
July 17…Ottawa, ON
July 24…Moncton, NB
July 31…Deschambault, QC
Aug. 14…Walton, ON
2022 AUSTRALIAN NATIONAL CHAMPIONSHIP
Mar. 27…Wonthaggi
Apr. 10…Mackay
May 1…Wodonga
June 26…Maitland
July 24…Coffs Harbour
Aug. 14…Queensland Park
Aug. 20…Coolum (Saturday)
2022 MICHELIN BRITISH CHAMPIONSHIP
Mar. 20…FatCat
May 1…Landrake
May 29…Lyng
June 26…Cusses Gorse
Aug. 7…TBA
Sept. 4…Hawkstone
2022 REVO BRITISH CHAMPIONSHIP
Mar. 13…Culham
Apr. 17…Foxhill
May 8…Lyng
May 22…Canada Heights
June 19…Blaxhall
July 10…Fatcat
July 31…Whitby
Sep. 11…TBA
2022 WORLD TWO-STROKE CHAMPIONSHIP
April 16…Glen Helen, CA
2022 MOTOCROSS DES NATIONS
Sept. 25… Red Bud, MI
2022 WORLD VET MOTOCROSS CHAMPIONSHIP
Nov. 3-6…Glen Helen, CA
• MXA YOUTUBE CHANNEL | HIT THAT SUBSCRIBE BUTTON
The MXA wrecking crew is everything moto related. Check out our MXA YouTube channel for bike reviews, Supercross coverage, rider interviews and much more. And don't forget to hit that subscribe button.